Huge Savings on Leftover Brand New 2020 Mitsubishi Models

At Ole Ben Franklin Motors Mitsubishi of Alcoa, we are getting ready to Discount and offer Huge Savings on any Leftover 2020 Model Mitsubishi's, and that means we provide you with specials on all our remaining inventory  right Now!! Its a standout time to come in and see us here at Ole Ben Franklin Motors Mitsubishi, come see everything we have to offer!
As 2021, and even 2022 vehicles comes through we are looking to find those who are trying to find a Really Great Deal on all of our 2020 New Mitsubishi Models. This includes popular choices such as the Outlander and Outlander Sport, as the SUVs offer standout driving dynamics with all-wheel drive options, making them standouts in areas like ours that sees our share of winter weather, plus they have plenty of features and are affordable choices for all. You'll be able to find quality specials on all our new options as we will help you maximize potential savings a get a fantastic interest rate for the purchase of a New Mitsubishi.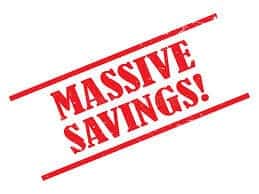 In addition to our new vehicle options, we always have standout savings on Used Vehicles as well, which come in many brands, model years, and body styles.
If you're interested in learning more about all the different choices available to you Check us out online, at our dealership or you can call us at 865-980-8216 or online at https://www.olebenalcoa.com/We'd be happy to provide you with all the details you need, and get started on arranging a test drive in vehicles that catch your eye.
Ole Ben Franklin Motors
911 Louisville Road
Alcoa, TN 37701
865-980-8216
WWW.OLEBENALCOA.COM