WHAT KIND OF USED CAR LOAN CAN I AFFORD?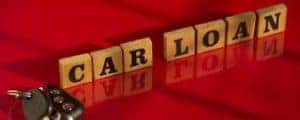 Money Down
Saving 20 percent of the total cost of your Used Car, Truck, or SUV for a down payment is a great way to prepare for an upcoming purchase. If your buying something quick or for an emergency it changes everything, so consider something that can and will last for you regardless, However, if you've been planning on buying a used car for a while, try to set 20 percent of the cost as a goal for your down payment. This not only helps reduce the cost of the vehicle by 20 percent but helps you to understand the true value of the vehicle you're buying.
Length Of Finance
Trying to find a used car in Alcoa, Corryton or Knoxville Tennessee that's priced to fit your monthly budget with a used car loan that has a 72 month term , look at Ole Ben Franklin Motors Alcoa. With a 72 month loan as the ideal term for your loan, be sure to keep your monthly payment within the parameters you've set. Use our helpful tool here to help calculate terms and paymenst https://www.olebenalcoa.com/payment-calculator/
Overall Structure
It's important remember that there are other costs that come with owning and operating a car besides the monthly payment. You need to remember that you'll have to insure your car, put gas in it, and change the oil every few months. Maintaining your car shouldn't drain your savings account or consume your paycheck just to put gas in it.
Not sure if the car you have your eye on fits within your criteria? Take these rules with you when shopping for used car financing. You can also https://www.olebenalcoa.com/contact-us/and find Ole Ben Franklin Motors Alcoa for your next New or Preowned Vehicle. Our friendly and knowledgeable sales team is more than willing to help you shop for a used car near you to fit within your budget. Check us out at https://www.olebenalcoa.com/