Rebuild your Credit with a New Car Loan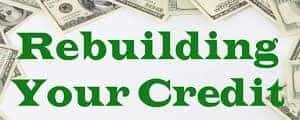 Car loans are a very effective way to rebuild  poor credit, if the lenders are willing to give you a chance to start fresh! Used Car Dealers like Ole Ben Franklin Motors Alcoa have Numerous Lenders as well as In-House Financing. If you go through a Credit Building or Credit Starting Auto Loan like what Ole Ben Franklin Motors Alcoa has, you can start establishing positive credit right away. When you get a Credit Starter Loan you in Reality are Buying Credit with the use of a vehicle, its just depends on how much Credit is worth to you.
Good credit means easy loans with the offer of the lowest possible interest rates on used cars and new cars, all you have to do is choose the one that fits your Finance and Comfort level the best. When you make your monthly payments on time, your credit score will take a turn for the better within a few months.  We have Lenders who accept no credit status, late bill payments, student loans, medical debt, mortgage foreclosure, repossession and bankruptcy. The number one goal is to get you established so you can proceed with your life in a positive direction.
Ole Ben Franklin Motors Alcoa has quality used cars like sedans, trucks, SUVs, minivans and sports cars in many different brands like Audi, Acura, Cadillac, BMW, Volvo, Mercedes-Benz, Mercury, Infiniti, Jeep, Hyundai, Honda, Nissan, Porsche, Pontiac, Mitsubishi, Scion, Toyota, Isuzu, Lexus, Lincoln, Mazda and Volkswagen, and many others available. All you have to do is decide whether now is the time for you to start taking control of your life. Let Ole Ben Franklin Motors Alcoa help you Buy a New to you vehicle, because we believe in helping people buy cars, not try to Sell them a car. Check out our History and vast selection of vehicles both New and Used at our lot 911 Louisville Road Alcoa TN 37701 or you can call us at 865-980-8216 or lastly check us out online at https://www.olebenalcoa.com/
Also, make sure to look at our online credit help and applications at https://www.olebenalcoa.com/finance/  24/7