Top Five Reasons to Buy Used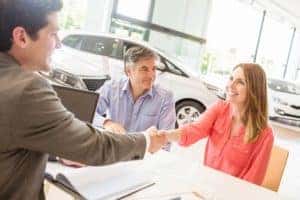 Not sure if you should be looking at used cars? These five reasons may convince you otherwise:
1. Save a Lot of Money
A used car will save you thousands compared to a new one. Plus, at Ole Ben Franklin Motors, we have two special used inventories with vehicles priced under $10,000 and under $5,000.
2. Smaller Payments
When the sale price is smaller, this means if you'll be financing, your monthly payments can be very manageable. You can trim your costs even further if you decide to trade in a vehicle.
3. More Vehicles to Pick From
If you're not sure exactly which car to go with, used may be the better option. This is because you will have so many more to pick from. In addition to a variety of makes, models, and trims, there will be several years to look at.
4. Great Features
You don't necessarily have to buy new to get advanced features. For years now, models have been coming with things like smartphone connectivity and rearview cameras.
5. Reliable Vehicles
At our dealership, we stand behind all of the cars we sell. They are all well-inspected, so you know you will be getting a quality vehicle.
Find Your Perfect Used Car at Old Ben Franklin Alcoa
If you now think a used vehicle is for you, come down to our dealership in Alcoa to see what's in stock. We always have many sedans, SUVs, and trucks to pick from.
Or you can take a look at our online inventory. If see a car you like, you can purchase in online and have it delivered to your home.